Jim Murphy's Blog PREM
Retain 9% VAT Rate & Reduced Employers PRSI
Keep the lower VAT & PRSI rates to sustain the recovery of the Irish hospitality industry
The Irish Hotels Federation (IHF) is campaigning for the 9% VAT rate and PRSI initiatives introduced in 2011 to help the hospitality sector be retained in the coming budget and beyond.
The...
Read more »
PREM Ireland Person of the Year 2013
Congratulations Artur of Aspect Hotel Dublin Park West
In the hotel business we rely on the professionalism off all our staff to constantly deliver exceptional service to all our customers, 24/7. It's a people business and those of us who love hospitality know that it takes great people to make our ho...
Read more »
PREM UK Property of the Year 2012
Congratulations to the Leopold Hotel Sheffield team!
Yesterday we brought the UK General Managers and senior team together for our summer review in Bristol when we also announced the PREM Group UK Property of the Year 2012. We are lucky to have such great teams that it is always difficult to pick a ...
Read more »
The Gathering
We welcome our Gathering prizewinner to Ireland
2013 is the year of The Gathering in Ireland and we were delighted to welcome one of our overseas colleagues to experience it for herself. Late last year PREM Group ran a competition in our hotels and apartments in Belgium, Britain, ...
Read more »
Tipperary Peace Prize 2013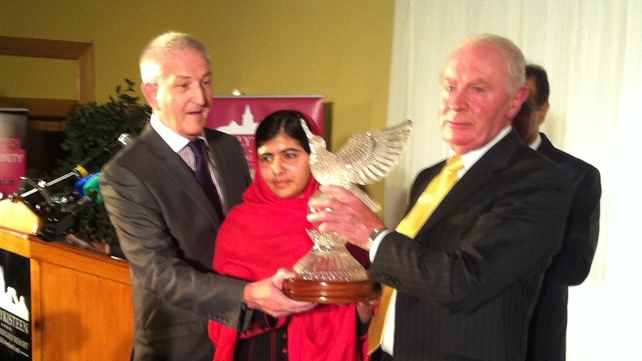 Tonight Malala Yousafzai, the inspirational teenager who defied a Taliban a...
Read more »